About Us
Welcome To Ravi Gas Service
We are a professionally managed LPG Distributorship of Bharat Petroleum Corporation Limited focused primarily on Domestic and Commercial LPG Sales. We are a team of vibrant and young professionals who are transforming the LPG business in Gurugram and our company is a natural choice for LPG gas cylinders for Domestic as well as Industrial use by all forward looking, smart companies
have earned the reputation of being a highly reliable provider of Domestic and Commercial gas cylinders connection Provider of Gurugram. In a short span of time we have never heard of performance figures of LPG Distribution Industry and became one of the largest Domestic and commercial LPG distributors of BPCL. We have a team of professionals who are engaged with Diesel to LPG Conversion in Gurugram and adjoining Districts..
LPG Rates for the month of January-2023 in Gurugram
Domestic:
| Weight(Kg) | Prices |
| --- | --- |
| 14.2Kg Cyl | 1053.50 |
| 5Kg Cyl | 547.50 |
Non Domestic:
| Weight(Kg) | Prices |
| --- | --- |
| 19Kg Cyl | 1976.50 |
| 5Kg FTL Cyl-New Connection | 1250.50 |
| 5Kg FTL Cyl-Refill | 342.50 |
| 5Kg FTL POS Cyl-New Connection | 1288.00 |
| 5Kg FTL POS Cyl-Refill | 344.00 |
| 47.5Kg Cyl | 2831.00 |
| 19Kg Nano Cut Cyl | 1395.50 |
ABOUT MANAGEMENT
Our Director, Mr. Ravindra Singh is a Law Graduate and he has a long sales experience prior to inception of Ravi Gas Service in 2004. His vision, experience and guidance has led our company to be the leader of LPG Distribution in Gurugram and we have achieved great success under his leadership. He challenged the assumption of the industry to provide innovative and most valued services and he has an in depth understanding of LPG Industry as well as customer requirements.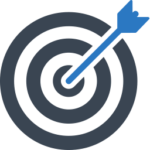 OUR MISSION
Our Mission Is To Arrange Safe, Reliable And Trouble Free Transportation Of Lpg Along With Enablement Of Safe And Efficient Lpg Handling At Customer End.
OUR VISION
We aspire to be our customer's partner of choice for transportation of Liquefied Petroleum Gas (LPG), recognized for our leading service & operational standards.
OUR PRINCIPLE
Safety above all